Perfect if you are looking to be a little different
Customisation
At KAG we are not only specialists in accident repairs and servicing, we can also offer a wide range of customisation services. Whether you drive a car, van, truck or even ride a bike we can accommodate your ideas and help create something unique.
We offer a range of services which you can get more details about by selecting one of the tabs above, if you would like to get an idea in regards to pricing you can call us on 01274 761 000 or alternatively use send us your quote online.
Bodykits
We can prepare and install any type of bodykit. Our skilled in house bodywork technicians have many years experience dealing with various brands of bodykits for different vehicles. We can supply and install a large range of bodykits for vehicles such as the Range Rover Sport & Vogue, Porsche Cayenne, BMW Mini. We have other kits for a range of VW & Audi's too. All bodykits are expertly finished in our temperature controlled oven. Please call us to discuss this in more detail and for a quotation.
Tel – 01274 761 000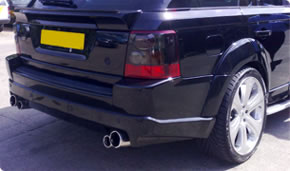 Colour Coding
Our expert team of paint technicians can take the plastic body parts of your vehicle and paint them to whatever colour you choose. We can colour code the following parts:
Wing mirrors
Bumpers
Side skirts
Front grilles
Air intakes
Interior trims and mouldings
This can be one of the less costly ways to enhance your car, even something as simple as colour coding can make quite a big impact on the overall look of your vehicle.
If you would like a quote please contact us 01274 761 000.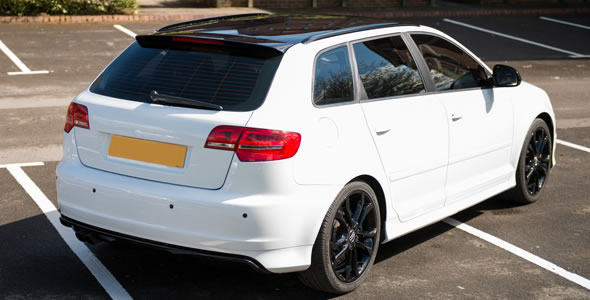 Vehicle Resprays
Here at KAG we have the facilities to create custom paint colours and carry out a complete vehicle respray. We have many types of paint finishes which enables us to create something truly unique for you.
At KAG there is a great range of colours to choose from, we can even mix a custom colours if you are into pearlescent and metallic finishes.
Below are a few examples of our paint finish. Repainting your vehicle is a great way to bring it back up to date if it is looking a little tired or if the paint has many stones chips, scratches and small dents.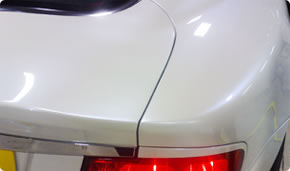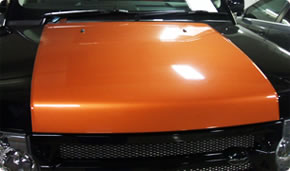 Mini Cooper Conversion
In 2011 we had the opportunity to take a very standard looking Mini One and apply our own unique touch to it. We looked at the many bodykits on the market and decided that an original aero kit would be best suited keeping it clean and simple.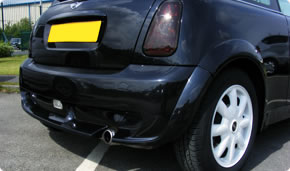 We replaced the front and rear bumpers and colour coded the existing sideskirts and arch extensions. The roof was painted in Arctic White and we matched the front wing vents, door mirrors and wheels in the same Arctic White. To add a nice finishing touch we smoked the rear lights thereby achieving a very distinctive and unique overall appearance without going over the top.
If you are interested in the upgrade package above please get in touch and we'll be happy to help.
Tel – 01274 761 000
All of these services are offered in house at our facility in Bradford, West Yorkshire near to the M606 and Cedar Court Hotel.